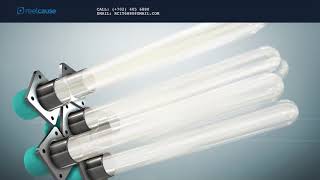 Reelcause, Inc. Promo
Reelcause, Inc. Promo

Welcome to ReelCause Inc. ReelCause is now focusing on commercializing patented technology related to new renewable energy projects. The patents are for a product that produces energy using water. It relates to water molecules with centrifugal force of the water molecule bubble, letting it collapse, synthesis, and climb passed the repetitive heat generation process. Molecules generate tremendous heat energy and the water is instantaneously found to rise to 1500 degrees. There is zero percent carbon emissions from the heating equipment, whereas oil produces 64% carbon emissions and gas produces 40%. The patented product does not use fossil fuels.